How You Can Change Your Time Management Habits
Do You Feel Like There's Not Enough Time to Complete Your Work, Invest in Your Family and Friends, and Take Care of Yourself?
Cutting edge content for businesses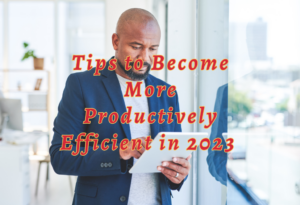 Productivity
As the clock continues to tick and the next year draws nearer and nearer, the world is transforming and evolving,
Do You Feel Overwhelmed? Guilty? Unfocused? Frustrated?
I Completely Understand! Before I discovered the right time management strategies to achieve work/life balance, I was completely burnt-out! I felt chained to my computer! I would get up in the morning, start working, eat lunch over my computer (trying not to spill), maybe sneak out for a walk, and then work some more before dropping into bed. When I did go out with friends, I would feel guilty if I didn't check e-mail when I got home–no matter how late it was.
Tutorials and Case Studies
These articles, tutorials, and case studies will help you choose the best products and tools to serve your audience.
Effective Time Investment
"I was already quite successful by many measures. But adopting better time management practices and seeing tangible progress in a matter of weeks has enabled me to have greater confidence about managing my time, to be more peaceful, and to feel like I am in more control. This has given me a clearer mind for decision-making, a greater ability to rest, a greater ability to focus and produce results. Coaching with Elizabeth has had a great impact on my life."–Internal business consultant, Fortune 100 company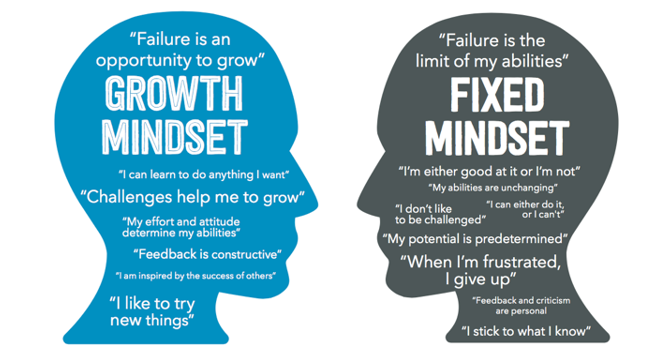 Here's a list of our Favorite Paper Planners for getting things done
Time Management Tools for Non-Techs
Not everything is better with tech. Traditional notebooks are still a useful tool for keeping track of your tasks.
We like paper planners over digital tools because there's something special about writing things down on paper, and things down help us remember them.
Because everyone has different preferences, types of activities, and levels of enthusiasm for scribbling and organizing things, we didn't advocate one perfect planner. I've tried many things on my own.
Best Self Planner
Full Focus Planner
Passion Planner
Purpose Planner
Bullet Journal
Organize your time and finish tasks more accurately by using the appropriate to-do software. These are the top performers in our evaluations.
There are too many to-do list applications. It would be a huge job to try them all, and I know—because I've done it already.
We've been working hard to find the best to-do applications, trying to discover the ideal ones for a variety of scenarios. The study process was thorough. We began by comparing the finest apps for each platform: Android, Windows, macOS, and iOS. Then we tried out the top-rated applications in each respective app store, spending far too much time.
Todoist
Any.do
Things
WorkFlowy
TickTick: Todo List
Which Apps Can Help You Keep to Your Goals? We've Made a List of the Best Habit-Tracking Applications.
Habits are difficult to begin and even more so to keep up. This is when a habit tracker comes in handy.
Habit trackers are useful in tracking and maintaining goals. For the previous 6 months, I've been using my own habit tracker, and it's made a significant impact.
A habit tracker helps you stay focused
If you're anything like me, the thought of having an endless number of things to accomplish on a daily basis may be frightening. This isn't only scary, but it also raises your risk of being sidetracked and losing focus on your primary objectives.
Habit Tracking Apps:
The Fabulous
Strides
Productive
Habitica
Habitify
Streaks


The Best Project Management Tools for Every Stage of Your Project
We compared 14 project management programs to discover the top options for teams of all sizes to stay organized and deliver results.
Project management software is what project managers use to run their operations. Simple projects, on the other hand, need only a checklist, while more complex ones necessitate thorough planning, assigning activities, establishing deadlines, ensuring that everyone follows through on them, and tracking time spent.
Why is project management (PM) so time-consuming and ineffective? Is it still necessary to update spreadsheets frequently, get trapped in post-its, and attend weekly meetings? That's a waste of both time and resources. With the help of the proper tool, you may have an instant overview of your project.
What is project management software, and how does it work?
Project management software is a type of program that may be used by a variety of sectors for project planning, resource allocation, and scheduling. It allows project managers as well as the rest of the team to manage their budget, quality control, and all other documentation exchanged throughout the process. This program also acts as a platform for facilitating collaboration among project stakeholders.
Businesses conduct several projects at the same time. They form teams of people and assign them to seasoned leaders who are responsible for ensuring the project's success and on-time completion. This is a complex task that needs to be done in an ordered and timely manner. Project planning software allows businesses to handle their operations in one place.
We've put up a list of the greatest project management solutions to help you boost your productivity. Let's look at them one by one before we go into why they're so crucial.
Airtable
Monday.com
Asana
Clickup
Trello